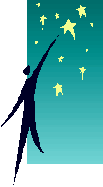 Welcome to Reach for the Stars
We are connected to the world...but are we connected to our self?
Do we know what to do when we encounter chronic symptoms?
Do we listen when our body speaks to us?
Does Prevention matter?
"YES"

Prevention does matter!
Choose the Shaklee Life

for Health at it's very BEST!

Welcome to the Shaklee Family

Contact Me
Carolyn Vermeulen